Paul Belschner, CPA, MBA, President and CEO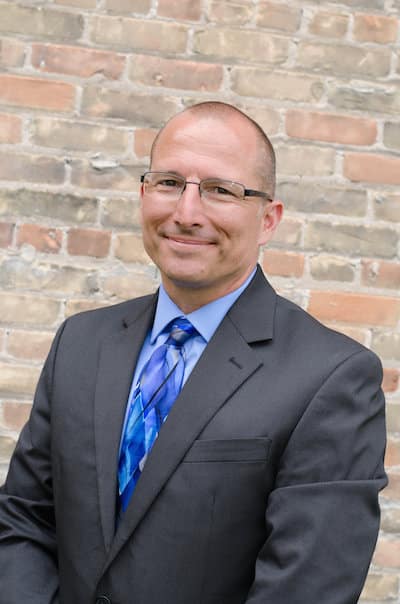 Paul has more than 20 years of experience in finance and business administration pertinent to the property development and construction management services provided at Base.
Paul holds a B.S. degree in accounting from the University of Wisconsin—Green Bay and a Master of Business Administration from the University of Wisconsin—Oshkosh. As an auditor and tax preparation specialist in the public accounting field, Paul gained tremendous knowledge of the development and construction industry as well as familiarity of business strategies implemented within the respective industries.
Providing the proper information, feedback and guidance needed to excel in all aspects of the business operations is a management passion of Paul's.
Paul keeps very active within the industry as well as with his family and charitable organizations, including:
Spending time biking, camping, and traveling with his wife, son, and daughter
Member, Construction Financial Management Association (CFMA)
Member, Financial Executives International (FEI)
Member, NFL Alumni Association—Green Bay Chapter
Member, Meyer Theatre Corp.—Capital Campaign Committee
Active participant, Chamber of Commerce—CFO Roundtables
Co-founder, treasurer, CASE (Confidentially, Advising, Supporting, and Encouraging local business) Business Group
National Conference Presenter and active member, Jack Miller Network, Promoting Redevelopment and Enhancing Municipal Relationships
Board Member (Chairman)—Advance-Economic Development Division of the Green Bay Area Chamber of Commerce
Board Member—Numerous Commercial Real Estate Condominiums
Board Member—Boys and Girls Club of Green Bay
Past President, Optimist Club of West Green Bay
Board Member—Broadway BID-Business Improvement District Taxing Authority