Real Estate Brokerage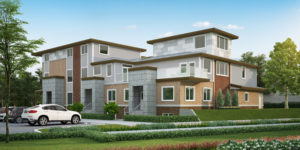 Whether you're looking for tenants or looking for space, Base Companies has you covered with selling or leasing services. With our residential and commercial brokerage expertise, we look out for your bottom line and care as much about your investment as you do.
From buying land and existing buildings, to embarking on new construction opportunities, Base will start you off right. And when it's time to sell, we'll help create the ideal exit strategy to maximize value, and get your property the worldwide exposure it deserves. We offer comprehensive brokerage services and industry expertise.
Identify property attributes and determine the highest and best use of your property.
Analyze the potential redevelopment of your site.
Maximize your net operating income.
Subdivide your site into more efficient parcels.
Help with economic development incentives.
Explore municipal relationships on your behalf to increase the value and usability of your property.